so, uh, funny thing.
turns out, someone consistently ignored the fact that she needed to make wrap ups for three months because of legitimate reasons (lies) and is now going to squash every book read in those 3 months in one post because it just be like that sometimes, carl.
as usual, i'm grimacing smiling in the face of school work that needs to be done (about six months ago) and i'm definitely not have an internal screaming breakdown as i keep picking up books and reading them with my social life crumbling and burning down in the background.
welcome to my blog, where everything is fine except that is a complete lie but we're gonna talk 'bout books anyway bc #copingmechanism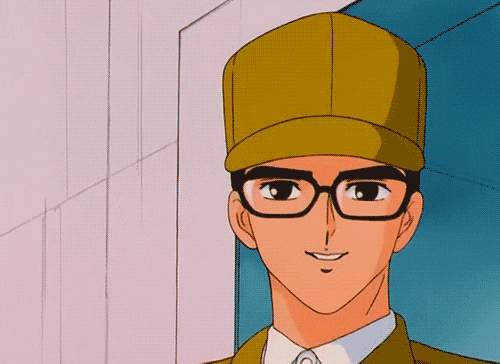 I read a total of 19 books in these months.
The Darkest Star by Jennifer Armentrout
★★★
once upon a time, i used to be obsessed w jennifer armentrout's books (we don't talk about that) but now, i can just describe them as meh.
The Reckoning of Noah Shaw by Michelle Hodkin
★★★★
there's just something about michelle hodkin's prose and the way she writes characters and dialogue and romance,,, i'm trash for it (also, dear god, noah talks like gansey but w an english accent, it's beautiful)
also yeah WHAT WAS THAT ENDING
Obsidio by Amie Kaufman & Jay Kristoff
★★★★ (4.5)
obsidio was a literal perfect end to this trilogy and i'm going to miss it so much, i'm THIS close to an impromptu reread binge and there shall be tears but no regrets
This Adventure Ends by Emma Mills
★★★★★
this book is one of my new favorites and i'm going to be talking about it all the time in the near future, get ready. i mean. sloane. that's it. that's all i have to say.
Verity by Colleen Hoover
★★★★
i am STILL reeling over the absolute mind fuck that was verity. like, what the actual heck was that ending??? can someone please discuss this book w me, i need answers (also, kudos to CoHo for writing a whole new genre so brilliantly)
A Lot Like Love by Julie James
★★★
um, a huge meh. i don't even know how i came across it.
Something About You by Julie James
★★
no.
Radio Silence by Alice Oseman
★★★★ (4.5 stars)
why i absolutely adored radio silence:
most soft & nerdy platonic friendship (bc platonic needs to be specified w friendship, i'm somewhat of a linguist myself)
frances and aled wear outrageously cool clothes and i'm here for it
there's a scifi podcast about a dystopian setting which is in reality just a huge metaphor for a tired boy w academic prone depression
it made me laugh and cry and really, really anxious but i've never read anything like it before :')
Evenfall by Sonny & Ais
★★★★
there are actually two 500+ page volumes of this book but i decided to just show the entire book. basically,
hsin liu vega: *breathes*
me, crying softly: fucking superb you funky little psycho assassin
The Wicked King by Holly Black
★★★★★
not to be dramatic or anything but i need the queen of nothing right this instant for survival or else i will be forced to go and freeze myself until the release date.
SPOILERS:
did anyone else find out the loophole in cardan's exile statement? bc i've been screaming about it for 2 years now and i'm very much not ok, that genius insolent loser
All In Pieces by Suzanne Young
★★★ (3.5 Stars)
this book was emotionally exhausting and i wasn't prepared for it. it's not particularly v heavy but it felt unsatisfactory in a way? like, there was too much sadness and not enough happy moments to pull out of it so you're just left feeling confused and sad and wanting to kick your feet and yell, "But it's a BOOK."
Foolish Hearts by Emma Mills
★★★★ (4.5 Stars)
i mean it when i say that no one can write friendships like emma mills. and this whole book is about all kinds of friendships, i just want more of it and i never want it to stop.
is it weird that my favorite part of the whole book is gideon and noah's bromance? because it really is.
Heartstopper (Volume One) by Alice Oseman
★★★★ (4.5 Stars!)
heartstopper is my first webcomic and honestly, before this, I had no idea something so totally soft and fluffy existed but here we are
nick and charlie are absolutely disgusting w their affections and are too pure and wholesome. i love them.
Famous in a Small Town by Emma Mills
★★★★
i want soph and august to make out forever and i also want a friend group w whom i can have a group chat called WHERE WOULD YOU SPEND ETERNITY, is that too much to ask for,,,, i think not
The Wall Of Winnipeg and Me by Mariana Zapata
★★★★
this book is so chill. it's just 100% comfort reading with no stress whatsoever. it's a lowkey hate to friends to lovers dynamic.
Keep Her Safe by K.A. Tucker
★★★
i enjoyed reading this book, it had a good mystery going on and the romance subplot was pretty well done, too. it just wasn't anything that sticks with you after you're done with it and i just didn't care much for the characters?
Scythe by Neil Shusterman
★★★★ (4.5 Stars!)
the concept of the world in scythe just straight up fascinated me. after reading so many dystopian books, to see a very probable utopian society is kind of mind boggling. the thing w this book is that it was never predictable. every time you think you know what's happening, BOOM, plot twist. i've heard so much about thunderhead, i can't wait to read it next.
also does thunderhead remind anyone else of an untwisted version of AIDAN? lol
talk about these books to me. that'd be nice. stay hydrated.
bye.
---