my nerdy lil blog turns 2 today (along with my mental age) and i'm a teeny bit emotional maybe idk i generally have no feelings so this is a bit staggering.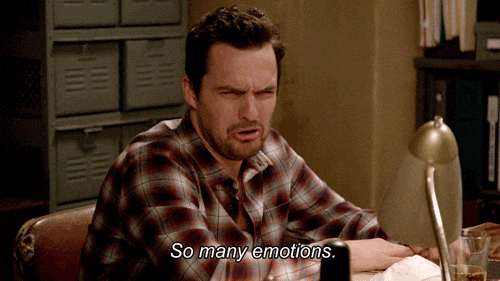 i don't want to get all sentimental here but i love this blog very, very much. it's a tiny nerdy space i created where i talk about everything that i love from books to music to having the occasional mental breakdown; but obviously the best part about blogging is that even though i'm yelling into the void about these things, the void is yelling right back at me and i'm not just talking to myself. yes, the void is you guys. you yell back at me and occasionally threaten me to read your favorite books. it's very emotional.
i've discovered so many books through blogging and i thought about sharing some of them here and talking about the blogs on which i came across them. these are just a few of them because it's already nighttime and i need to post this before the day gets over because i totally did not procrastinate the whole day, nope.
Captive Prince // Lily @ Sprinkles of Dreams
i remember coming across CAPRI on Lily's blog for the first time in her Pride Month recommendation post and being extremely interested because the next thing i knew, i had added the book on goodreads and finished the entire trilogy in the next four days. my eyes did not thank me for that.
the books that stick with me are the ones that have this addictive, obsessive charisma to them and dudes, Captive Prince is so totally the trilogy you get obsessed with. so, thank you so much, Lily ❤
This Adventure Ends // may @ My 1st Chapter
may is one of my absolute favorite human beings and i read her blog like it's visual crack. she's literally so funny? and talented? and reads a shit ton of books in like one month? she also yells at me to go to sleep when i'm being a dumbass at 3 am and sending her pictures of cereal because of the kind of person that i am. what a queen.
most importantly, however- and i'm pretty sure this is a psychological experiment in making- she has a habit of mentioning emma mills at some point in nearly every post until one is literally left with no choice but to read this book and cry and laugh and become obsessed forever <3.
Evenfall // Malanie @ Malanie Loves Fiction
when it comes to our reading tastes, mals is my numero uno bookish twin bc both of us have the exact same obsessions and i know if she loves a book, it's going to have to be my favorite too because that's how it works, i don't make the rules soz. i don't think i've ever fangirled so hard about the foxhole court as i have with her and it's totally normal to send each other favorite fan-fiction links and then proceed to lose your goddamn minds about every cute lil thing that happens, right?
and so obviously there was no way i could have resisted reading Evenfall when she ranted about psycho assassins and soft angsty boys in a post war like world of mafia and madness. and she was right, these books are 10/10 obsession worthy and i am here for all the hearts that it's going to break and has broken.
The Art Of Feeling & Red, White and Royal Blue // Cait @ Paperfury
i'm actually going to be talking about two books that i came across on cait's blog because both these books are so very close to my heart and i'm not sure if i might have read them/come across them otherwise? i love paperfury and i've come across so. many. books through cait because once you're done with the book review of a book she really loved, there's so way you won't be convinced to immediately read it.
i've honestly been screaming at everyone to read the art of feeling for months because that book is a *masterpiece* and i love sam and eliot and toto and did i mention i love love love love love this book? because i honestly do.
jesus christ, the amount of fun i had while reading this book? fucking infinity. whatever i was expecting this book to be, this was not it. i thought it'd be your classic YA royal romance but dudes.
let me break it down it down to you: it's funny (laugh out loud funny), steamy (this is absolutely treading the line between YA and NA), so much fun, the narrative is romcom casual but at the same time, it manages to be poetic and soft and lyrical and OH MY GOD I LOVE THIS SO MUCH I WANT TO CRY.
well, that's it! kindly yell at me in the comments to read your favorite books because i love that shit.
stay hydrated ❤
---