DISCLAIMER: so here's the thing: i started this post more than a month ago. it was supposed to be a short post and i finished writing most of it in one sitting. and then like most things go, i just stopped working on it and started putting it off because i'm a downright idiot. figured i can just post it anytime, right? RIGHT? but what do you know, what happens in that one month? um NEARLY EVERY AUTHOR ON THIS LIST ANNOUNCES AN UPCOMING BOOK.
and i'm not even complaining because these authors did stop ghosting on me (about time) but at the same time what about all the hours i spent not working on this post? can't let them go to waste, right? so i'm just gonna go ahead and post it because, kids, it be like that sometimes.
i'm a needy person.
i need stuff.
stuff = books.
books = authors that write them.
authors = need to stop ghosting on me.
that's it. that's the post.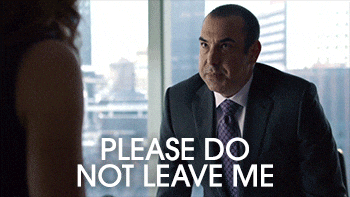 when i love a book, there are very specific themes i love about it: the general feel of the characters, the vibes of the atmosphere, the way the dialogue is written, the way some aspects of the story are handled- these things aren't solitary to the particular story or plot as much as it is to the author.
also, i just know that i'll love anything else this author will write. i'll read their grocery lists.
so, really, here are some authors who wrote some absolute bangers that resulted in me declaring myself trash for them and then proceeded with them ghosting me which is fine im not salty at all. i'm just writing a whole post ranting about it.
cool, cool.
Honorary Mentions
Mary H.K. Choi
so, when i first started writing this post, it was not announced that QUEEN MARY IS COMING UP WITH ANOTHER BOOK. it's like she just really did not want to be included in this post and straight up went, "lol no, here have another book."
too bad i'm still going to talk.
anyway, after reading Emergency Contact, i. am. hungry for more of her writing and characters. and now we're gonna get it.
did y'all see the cover of new upcoming novel, Permanent Record? because it's literally so beautiful that i want to cry
also, in the excerpt, the mc rants for two paragraphs about snacks and this is all i need to be happy
Michelle Hodkin
the reason why she's mentioned in the honorary mentions is bc she is actively writing books but i want something apart from mara dyer / noah shaw.
i know, the mara dyer trilogy is really split in the people liking it department and that's alright, but what i adored the most about those books is the lyrical writing, the dialogue, the chemistry and the romance and i want more of that giddy rush i had while reading the first book. and i want it with other characters in other books.
EDIT: so, michelle hodkin actually recently posted a story of a song and hinted at a new WIP which is- and I quote- #notmaradyer so cool cool im fine
5 Authors That Need To Stop Ghosting On Me
5. Lianne Oelke
lianne wrote nice try, jane sinner and it's still one of the most unique, funniest and weirdest contemporaries i've ever read. it's a gem.
and i want more of her snarky, weird, funny characters. i want more of her fresh plots. more.
4. Laura Tims
y'all know i talk about the art of feeling all the time. i love that book more than myself. i love literally everything about that book. i love the cat who was mentioned for like 10 seconds at the end of the book. i love the old ratty couch in that book.
it's clear that i absolutely need more content from the mind behind that beauty for medical reasons at this point.
3. Nora Sakavic
i mean, it's not like anyone's surprised or anything but can nora write another YA sports mafia angst gay romance trilogy about runaways and found families and heartbreaking dialogue? help me
kidding.
i'd honestly read anything she writes, I JUST WANT MORE OF HER BOOKS OUT THERE.
EDIT: so. nora sakavic went off and dropped a whole ass book on our heads with no warning. it's fine, it's fine, nothing much happened except the death of thousands of tumblr users (mine included) starving for new content since 2013.
elysium is described as a dark urban fantasy about "a found family of really fucked up people who can't find anyone else to tolerate them" and oh my god, you guys, i be like *desperate noises of joy*
2. Marie Rutkoski
marie rutkoski is the author of the the winner's curse trilogy- which i have also gushed a lot about on this blog. and rightly so because what is there to not appreciate about her books? her lyrical prose, the gorgeous storytelling, the heartbreaking characters, the infuriatingly complex and angsty plot- everything is 100% 5 star worthy.
as my luck would have it, she's the only author on this list who's been completely radio silent for a long time (as far as i know, which is basically her twitter so who am i even kidding) but if she announces a new book, i'm going to lose a gasket out of pure happiness.
1. Susan Ee
susan ee is the author of one of my all time favorite trilogies- penryn and the end of days.
i honest to goodness love those books so much. kickass, funny heroines and sibling love and insane family and enemy to lovers forbidden romance, rebellion and a gritty, dark post apocalyptic world (idc if you think you've seen it all before, angelfall is something entirely special).
so imagine my surprise when i woke up this noon morning and the first thing i saw was her aNNOUNCING A NEW BOOK ABOUT ENSLAVED FAIRIES IN A GRITTY URBAN FANTASY??????? i am currently speaking from my grave because i am dead.
not gonna lie, the cover is pretty bland but i don't give two shits about that because i'm too busy drowning in my own newfound will to live.
i'm chill, by the way, totally not flailing around or anything.
Annnnddddd it comes out on June 3rd, which is basically JUST A MONTH AWAY? what is happening.
this concludes me going rock bottom crazy over one month of twists where people apparently decided to stop ghosting on me which i very much appreciate.
let me know about the authors you want more books from because this is the place where we all collectively lose our shits and demand for more content (gently).
---