high school is *officially* OVERRRRRRR
don't let that enthusiasm fool you, i've been a wreck ever since because SUDDENLY i have something known as ~life decisions~ to make which are oft accompanied by ~mental breakdowns~ and trust me, april was… a month i never want to relive again. well, so was march because of exams but ok nimika, we get it, you haven't been having a lot of good months lately. chill.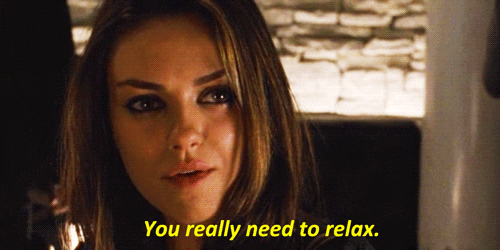 i'm currently neck deep in college applications and interviews because there's NO REST for the PROCRASTINATORS. speaking of which, I'VE BEEN READING SO MUCH?? i mean, considering that my life is currently upside down on a rollercoaster without a seat-belt. mood.
i read 17 books in feb and march (during my exams, i might add, which explains all of those breakdowns) and i'm going to summarize my thoughts on them quickly because, hello, i'm cramming 17! books! in one post.
99 Percent Mine by Sally Thorne
★★★★★
sally thorne did not disappoint, y'all. i adored this book. darcy is a spitfire, leather jacket wearing badass and i want her to be my best friend immediately. i also need tom valeska to give me a 2 minute long hug, that's all i'm asking for.
Famous In A Small Town by Emma Mills
★★★★
i've said it before and i'll say it again, emma mills can sell her grocery list and i'll still come up with an essay on why it's the best thing ever. :')
all i have to say about this book is WHERE is my philosophical yet endearingly precious group chat and friend group who will casually take a bullet for each other and still make a sarcastic comment as they go down.
Fight Or Flight by Samantha Young
★★★
hate to love/friends w benefits plot, it's funny and sweet but i wasn't overly shook by it soz
Two Can Keep A Secret by Karen McManus
★★★★
to be honest, i didn't love it as much as One Of Us Is Lying but it was still very enjoyable. the mystery was fresh and interesting, there was no way you'd be able to correctly predict the ending (if you did, hatsoff lol) and the characters were v cool and interesting.
Crooked Kingdom by Leigh Bardugo
★★★★★
"!!!!!"- my only thoughts about this book after finishing it bc i can't honestly be expected to form coherent sentences after reading something like this; just let my rating speak to you.
also kaz brekker is my entire heart, soul and reason for my continued existence, can i get a hallelujah
Letters To The Lost by Bridgid Kemmerer
★★★★
while i absolutely loved More Than We Can Tell, i think i loved this one even more. juliet and declan are two hurting cinnamon rolls who find each other via letters and emails but absolutely loathe the other IRL and not only do i love that trope but also, THIS BOOK IS SO HEARTBREAKING (and also soft but shh)
Red, White & Royal Blue by Casey McQuiston
★★★★★
THIS BOOK IS MY FAVORITE OF THIS YEAR SO FAR AND OH MY GOD YOU GUYS I LOVE IT SO MUCH.
i don't think i've EVER had so much fun while reading a book as i've had with RWARB. i was straight up laughing and crying and cry-laughing and just admiring it so fucking much. it's just,,,, so FUNNy and sexy and SAD AND EMO AT TIMES but also the CHEMISTRY between Alex and Henry (btw, Alex > pizza- which, for me, is,,, blasphemous) and the FRIENDSHIP, THE FAMILY, I AM BROKEN. it's just perfect in every sense of that word.
also the sheer amount of carefully framed profanity in this book made my soul immortal
The Unhoneymooners by Christina Lauren
christina lauren and i have a hate-love relationship w books (except Autoboyography but we'll talk about that later) and this book was sadly no exception. it started out great, it was funny and cute and then it just fizzled out at some point and i couldn't give two shits about the characters anymore.
but hey it's still a really enjoyable hate to love + fake dating plot so give it a try if you're trash for the trope like me
Rock N Soul by Lauren Sattersby
★★★★
this novel is so underrated and hidden, don't let me carry the weight of the (nonexistent) fandom on my lonely shoulders, y'all.
it's about two bisexual boys, one of whom is a GHOST and is tied to the other till his unfinished business that's holding him back is finished and it's just really cute and funny, i loved it
The Fever King by Victoria Lee
★★★★
ok so reading this book (for me) was actually like being in a fever dream bc i swear i don't remember/understand what happened in the last 50%. it's literally a BLUR of confused anguish and i just want people to not get hurt ok??
for reals tho, give Dara eternal happiness or give me death
The Return by Jennifer L. Armentrout
★★
i'd originally DNF'd this back when i used to be obsessed with JA's books and only picked it up and finished it in Feb bc i'm an unpredictable nerd. i remember being super interested in Seth's backstory because he was truly a v dark and morally MESSED up character in the Covenant series but this book was just another major case of meh
If We Were Villains by M.L. Rio
★★★★★
another fave of the year because oh my god, shakespeare and poetry and dark academia with murders and savage friendship and gay love? i'm h e r e for it.
here's my review where i verbally screamed a lot
The DUFF by Kody Keplinger
★★★
it was kinda funny but mostly meh.
the movie > book (i'm extremely sorry but we gotta make way for the exceptions)
Unknown by Wendy Higgins
★★★★
i actually did NOT have high hopes for this which is why it surprised the heck out of me by being a pretty decent post-apocalypse/sci-fi book. plus, it's got the softest childhood crush -> lovers romance and it's very gritty and interesting.
Unrest by Wendy Higgins
★★★★
sequel to Unknown; it's cool, things get more heated up and i'm really, really intrigued by the leader of the invading alien species bc major thanos vibes, y'all (in the "i'm not evil but i've got a vision and humanity will thank me for it in the future" way)
Ruined by Amy Tintera
★★★★
Ruined is an epic fantasy novel about a girl pretending to be someone else to gain access to the enemy lands and murder the royal family (as one does) and it's so unexpectedly good and, well, there's some off the charts enemies to lovers chemistry, which i appreciate
The Caged Queen by Kristen Ciccarelli
★★★
ok so while i really enjoyed the first 30-40% of the book, the rest pissed me the fuck off bc the main character made so many dumb decisions that i basically wanted to physically thwack her in the head so there's that
i'll post the april+may wrap up by the end of the month as soon as i stop procrastinating.
eat your veggies (bc i sure as hell don't) and stay hydrated, kids.
---