if you're like me, you might have a habit of depending on books to give you that emotional kick one needs to feel something other than growing dread and boredom so hey, i can PROUDLY declare that i am guilty of vicariously living through books.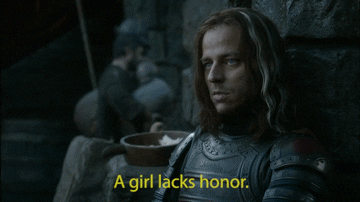 you know the days you just want to stay wrapped up in a blanket burrito of sadness in your room and never face any other human ever again because you're a ball of bitter angst? well, i have BOOKS for ya that'll make you feel comforted and warm and cared for.
1. Leo Loves Aries by Anyta Sunday
theo and jamie are two complete opposites who are living together and I AM A SAPPY MESS for this beautiful gay love story.
they thoroughly annoy each other at first but then they become BEST FRIENDS and theo gets jealous and protective over their FRIENDSHIP, it's frickin' adorable. jamie, mr. perfect, takes care of theo and his sister by making them eat vegetables and force feeding them homemade food and they have tiny arguments over frozen pizza and peanut butter so we have a DOMESTIC SHIP doing DOMESTIC things, people!
also theo lowkey reminds me of alex from red, white and royal blue so it's already over for me.
2. Speechless by Hannah Harrington
speechless is about a mean girl who screws up a person's life at a party because she couldn't keep her mouth shut and when she faces social isolation upon standing up for the right thing in the end, decides to take a vow to never speak a word again until she has something worthy to say.
why is this book comforting?? because in the midst of the social isolation she faces from her entire school, she comes across a bunch of people who slowly adopt her into their group and show her how wonderful true friendship could be. i mean, they hang out in this cafe they work at and make chelsea food?? sold. also, there's a really cute romance that i ADORE.
3. Wolfsong by T.J. Klune
wolfsong is one of my FAVORITE found family books of all time!!
i DARE you to not adore this book upon reading the five percent of it. ox is a kid abandoned by his father who made him feel like he's worthless until one day he comes across this huge, loud family (who are obviously werewolves) and they take one look at him and then shower him w love and affection asdpdflng I CRIED, OK???
also, ox and jo's love story is so intense and heartbreaking but also FUNNY AND CUTE AS HECK. this book will make you laugh and cry and feel like you're wrapped up in a golden cocoon of warm happiness.
4. The Butterfly Project by Emma Scott
zelda is a dystopian comic book artist, struggling to get her book published and somehow stay in new york city and beckette is an ex-con, living a quiet life but still haunted by his past demons.
their paths collide when zelda needs a place to stay and convinces beckette to let her room with him as he needs the rent money and they somehow end up comforting each other through cold nights and nightmares. their friendship is so SOFT and adorable and if they need to snuggle and share a blanket, it's only because the night is so cold, right???
5. Aristotle and Dante Discover the Secrets of the Universe by Benjamin Alire Saenz
i've talked about this book a lot and it's never enough. it isn't fluffy and light but by the time you're done reading it, you just feel taken care of, you know? benjamin saenz cares for his characters and treats them v tenderly and as a result, the reader feels comforted when ari and dante are loved by their parents and hugged tightly as they cry into their shoulders.
this book is a soft and quiet masterpiece and everyone should read it.
6. 99 Percent Mine by Sally Thorne
darcy is a spit-fire bad bitch who stuffs marshmallows in people's mouths when she wants them to shut up and tom is the human personification of a huge guard dog who's so SWEET AND PERFECT. darcy has a huge crush on tom and she literally doesn't even bother to be subtle about it but the best thing about this book is that both tom and darcy value their friendship above everything else,,, which is,,,, 10/10 frenship.
tom and darcy's twin brother, jamie, are hell bent on taking care of her as she has a medical heart issue and i love every dynamic in this book. it's cute and funny and sexy as hell.
7. Red, White & Royal Blue by Casey McQuiston
i am not planning on shutting up about this book as long as i have this blog, okay? i ADORE this book. i love it. i want to adopt it. i want to send it off to college.
i just, i *stutters* i LOVE it. i love every single word in this book. why is it comforting? because it's funny and cute and soft and passionate and did i mention funny but also the way alex and henry's relationship with their friends, siblings and parents is portrayed??????? i'm trash.
everything about this book screams perfection.
aaaand that's it! PLEASE let me know some of your comfort books, i'd love to talk about those! ❤
bye, bros
---