yeah.
so, apparently, i'm just going to go off and title an actual blog post that. it's fine, i'm a professional.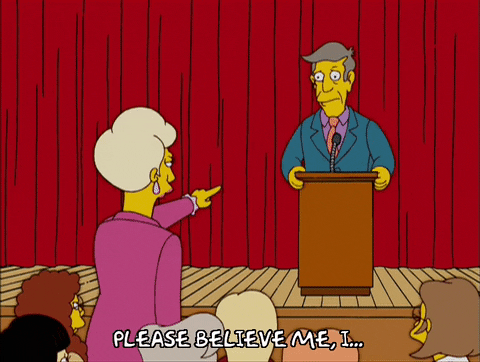 anyway.
not to be positive or anything but june might just have been the best month/summer of my life and i am a-okay with that. really. life could occasionally just throw me a couple of months like this and i won't even be too dark and edgy on this blog.
everything is absolutely fine (this is a lie) and for once, i'm not even being too sarcastic about it. I KNOW, who am i?????
we're just going to avoid the pool of anxiety about me going off to college and living on my own in like TEN days b/c i am doing GREAT on the denial thing.
in reality, the month was FAR from perfect.
that's right, losers, edgy nimika is back
i cried quiet a bit b/c haha imagine every college and life transition related anxiety, multiply it by ten and then unload all of it on one smol nerd w/ zero emotional stability. i, of course, being the pro at avoiding conflicts that i am, refused to leave my bed and binged bad dramas on my laptop for hours.
BUT LET ME FOCUS ON THE AFOREMENTIONED DRAMA. i watched history 3: trapped; it's a taiwanese drama about a police officer and a gang leader who HATE each other very much. this show is literally about a mobster and every other gang member thirsting over him. everyone is gay.
it's got awkward, over the top dialogue, the most CHEESY scenes, disastrous gays, the background music is awful and you'll literally die laughing at the plotline b/c this is literally a badly written fan-fiction come to life.
so, yeah, obviously, i loved it.
it was exactly what a 3 Day Old Hoodie Wearing Me With a Hair Nest* needed. man, what a treat.
*listen, i pulled it off, okay? it's almost not even a lie
i also finished brooklyn 99 (i miss jake peralta. i need a daily dose of b99 in my life tbh) and the good place (s3 isn't available until august on netflix and i am a very unhappy human over it).
in movies, i watched detective pikachu, toy story 4 and annabelle comes home. all i have to say is, 1). we don't deserve detective pikachu's sad face, i almost died from the cuteness oh my god, 2). i miss andy and i demand an andy-woody reunion STAT even tho i will cry and 3). annabelle: creation was the real winner of the trilogy and that's that on that.
basically, this month was sleepovers, pizza parties, movie dates, 3 am stargazing, katy perry karaokes, secret road trips and so many ice creams.
BUT LET'S TALK ABOUT BOOKS B/C THAT'S WHY WE'RE HERE.
honestly, if you're still reading, i see you and i love you.
i read a total of 15 books this month and increased my goodreads goal to 80 books b/c i was being a bit too unambitious lol. HERE WE GO.
we contain multitudes | ★★★★ (3.5 stars)
i was honestly loving this book BUT i'm just not chill with that ending
ravensong | ★★★★
tj klune pulls it off again and i am not surprised. i was not as invested in this book as wolfsong but i adore this series and the bennett pack is officially one of my fave fictional families
the seven husbands of evelyn hugo | ★★★★
i concede to the hype b/c yes, THIS BOOK IS EVERYTHING. i want to make evelyn hugo proud. this book is the most creative, masterfully crafted slytherin piece of literature to exist that i am 10/10 ready to worship it.
also can we talk about the scene where celia stakes her claim on evelyn by making the worst scrambled eggs in front of harry b/c y'all. come on.
leo loves aries | ★★★★★
i LOVE this book. we've got a sarcastic disaster and a responsible mr. perfect and it's domestic and cutesy af
gemini keeps capricorn | ★★★★
i am a capricorn and i am also nothing like wes- who is responsible, mature and disciplined. i'm a bit hurt but it's fine.
luna and the lie | ★★★
i liked this book but it dragged a lot and not in a typical mariana zapata slow burn way BUT it still had a lot of hurt-comfort and i'm trash for the trope
fence (vols 1-3) | ★★★★★
i'm all about the queer graphic novels, baby! no kidding, fence is my new obsession, right next to captive prince and aftg. it's earned that spot. i don't know WHAT is it with me but if you give me sports, queer rivals and angsty kids, I WILL EAT. IT. UP.
vol 4 won't be released until 2020 tho so witness my remorse
bloom | ★★★★
while fence was all competition and sarcasm, bloom is the softest pastel heaven on a plate. it's so beautiful and the illustrations of baking and food made me so. hungry. but also the love story between the two characters is adorable. i want to literally eat this book up.
also, if y'all have any favorite graphic novels, PLEASE RECOMMEND
fix her up | ★★★
i enjoyed like the first 30% but then quickly got bored. ngl, it was a little cringe. i mean, the love interest was nicknamed "two-bats" b/c of his reputation as a man-whore. dude.
pisces hooks taurus | ★★★
it was my least fave in the series BUT still pretty good
i wish you all the best | ★★★★
this book is sadder than the cover tricks you into believing but it's just as hopeful and supportive. it was also the first book i've read w/ a non-binary mc and i'm so glad it was this one.
normal people | ★★★★
i was NOT expecting to be destroyed so thoroughly after reading this book. tbh i still don't know how i feel about it except 1). it's emotionally exhausting, 2). the prose is gorgeous and atmospheric, 3). the characters are very flawed but i still cared about them v much and 4). it's not the kind of book that you love but it's way too honest to allow you to look away from it for even a second
technically, you started it | ★★★★ (3.5 stars)
i was VERY excited for this book had way too many expectations from it but it didn't quite pull through? i'm a let down potato but oh well. maybe 100% texting was doing it for me. however, i was on a kind of road-trip w/ my parents for a college tour when i was reading it and i came across this part where the mc talks about reading fluffy, light books for fun as even tho they aren't exactly "bettering her as a person", she doesn't have to stress out about if she'd get into the right college, be able to afford it or if she would regret it when she's worrying about two characters kissing AND LISTEN. I RESONATED SO HARD THAT IF I WERE A CHAMPAGNE FLUTE, I'D SHATTER.
i'm so proud of that analogy, i'm laughing @ my own jokes
let me know your opinions on the above books, shows and movies. what were some of your favorite stories this month? HOW ARE Y'ALL DOING W/ YOUR MENTAL HEALTH? soz for shouting but i hope everyone is thriving.
stay hydrated, kids
---