this is the first time i'm writing a blog post *not* on my laptop and i can practically feel like something is missing. i miss my laptop but i don't have it on me in college yet so high five from a random computer lab that i found by accident.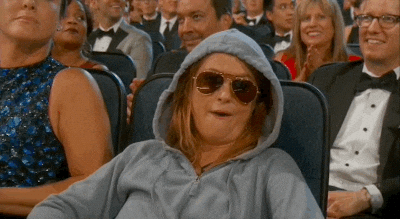 i did a comfort books recommendation post recently and listen, i got you more. these are the books that make your smol heart cry but also comfort it because sometimes, it's all you need to feel better. also, these books have lots soft-intense romance and we're all trash for that.
Heartache and Hope by Jay McLean
i've been SCREAMING about this duology ever since i read it last month because oh my god, it's one of the most softest, emotional and sweetest YA contemporaries out there.
heartache and hope is about a girl who's drowning in the grief of her broken home and a boy trying to save her. the characters are so refreshing. they both act like teenagers but they're also mature and funny and cool. also, family! friendship! sibling love! i'm not even kidding, this book is perfect and you should go add it to your tbr. like, right now. thank.
From Lukov With Love by Mariana Zapata
this, right here, is my favorite mariana zapata book and i'm calling it. it's got all the right tropes: enemies to best friends to lovers, constant banter, childish bickering, big family with idiot juice in their veins, but oh, the AFFECTION, the whole "taking care of the other when they're sick" and telling them to stfu b/c too fucking bad, you're still getting a hug from me after your bad day.
i adore this book.
Rhapsodic by Laura Thalassa
this is probably the first and only book where i actually enjoyed the flashback trope. rhapsodic is an urban fantasy romance, famously compared to ACOMAF in the whole "court of night" part, amongst other things. however, it's also (partially) the story of a sweet friendship between a scared 16 y/o who's still trying to recover from the trauma of her past and the king of the night court (or something?) aka "the bargainer" who reluctantly becomes her safe place.
i really enjoyed the first book but i'm not sure if i want to continue the series so if anyone has read the series, lemme know if i should?
The Kissing Quotient by Helen Hoang
surprisingly, i didn't talk about this book in my initial comfort books post so here it is. i'm pretty sure most who like reading contemporary romance loves this book.
stella has asperger's and wants to master physical intimacy because of her insecurities related to past experiences, so she hires an escort, michael, to teach her. what follows is a sweet friendship and a steamy romance between the two that's going to sweep you off your feet. i swear, i felt my heart getting warmer every time michael was just so instinctively aware of how to behave with stella, care for her and not make her feel like she's an outsider.
also, it's #ownvoices and from what i've heard, the autism rep is 10/10.
The Hating Game by Sally Thorne
it's the enemies to lovers you didn't know you needed.
basically, i'm a fan of the "person 1 is sick so even tho person 2 "hates" the other, they still care for them b/c #hiddenfeelings" trope which, yes, exists and slaps.
this book also has the "i hate you but also i need you and can we please just sit on your couch at night, eat ice cream and watch terrible medical dramas" trope which i just created because it deserves a category of its own.
i'd write more but 1). i'm starving because i missed breakast for early classes and skipped lunch to work on this post so pls appreciate me and 2). i've got a class, like, 5 minutes ago and your girl needs to run.
stay hydrated and don't skip meals, bros.
---