this is going to come as a surprise to you guys but i'm really good at freaking out about books
it's kind of a hobby
the sheer audacity, the actual NERVE of this tag asking my overachiever ass to freak out only ONCE a year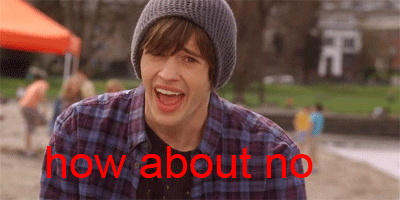 in this house, we freak out throughout the year
i've read a total of 52 books till july
i hate the number, last year i was way ahead halfway through the year and i'm stressed as heck
what have i been reading?
i'm glad you asked
my soul purpose is to make these stats look impressive by the end of the year
MID-YEAR FREAK OUT TAG
BEST BOOK YOU'VE READ SO FAR IN 2020
favorite 5 star reads ✨
BEST SEQUEL YOU'VE READ SO FAR IN 2020
i may or may not have put the throne of glass book #2 on a hold for, ahem, 3 months BUT i finally finished it AND the next one,,,,, WHICH IS ONE OF MY FAVE SJM BOOKS OF ALL TIME
NEW RELEASE YOU HAVEN'T READ YET, BUT WANT TO
i've been waiting for the next vol of fence for so long!!! unfortunately, it's literally been so long that i've forgotten everything about it so i'm going to reread all the previous editions and then finally devour it
if you don't know, this is a graphic novel series about gay fencing champions and it's AMAZING
MOST ANTICIPATED RELEASE FOR THE SECOND HALF OF THE YEAR
the way these books are playing hard to get with me, i SEE u and it's WORKING
i might do a post talking about all of these in detail b/c your girl is EXCITED
BIGGEST DISAPPOINTMENT
DISCLAIMER: i wasn't as much disappointed as just,,,,, not as pleased????? i will honestly read emma mills' grocery lists so my expectations are really high but while i felt kinda good about lucky caller when i first read it, now i can barely recall the plot (and it pains me to think an emma mills book is forgetful)
BIGGEST SURPRISE
#1 – beach read: i think all of us were expecting beach read to be a fluffy quick read but instead it attacked you with these hidden emotions and i'm here for that (also i ADORE gus)
#2 – everything beautiful is not ruined: i read a lot of ya contemporary and most of the time it's very predictable but sometimes i come across a fresh voice that's funny and emotional and so, so mature. this book is one of those.
#3 – all systems red: this book has been on my tbr FOREVER and i always kept ignoring it so IMAGINE my surprise when i ended up snorting the whole series in two days and then immediately ended up rereading it 😞
NEW FAVOURITE AUTHOR
melina marchetta! i was absolutely doing injustice to myself by not reading her books sooner but i have made my amends :')
UNDERRATED GEMS YOU'VE DISCOVERED RECENTLY
idk if y'all have read derek landy's skulduggery pleasant series (it's one of my all time faves!) BUT a lot of people don't know about demon road and oh god, y'all are missing out
demon parents on the hunt + roadtrip with monster car + the most fucking BEAUTIFUL girl power moments, holy shit + THE GODDAMN HUMOR
if nothing else, read the books for parts like these:
REREADS THIS YEAR
oh man, ALL i've done this year is reread books but b/c i don't add them to my gr goal it's suffering worse than ever 🙂
yeah. barak obama isn't surprised either.
BOOK THAT MADE YOU CRY
they made me cry in the BEST WAY. the kind of cry where someone holds you tightly and it makes you cry even harder, y'know?????
BOOK THAT MADE YOU HAPPY
the lumatere chronicles is breathing life into my soul and that's that on that + you deserve each other made me the HAPPIEST out of all these books, i love it sm
talk to me
what are your favorite books of 2020 so far? also, LINK your mid-year freakout tag if you've made one, i'd love to read it ❤
---